Project Aria Frame Sizes
If you have been approved to become a Project Aria partner and receive the Aria Research Kit (ARK), you'll have the option to order Small or Large Aria glasses.
Aria glasses have adjustable nose pads and temple arms (the very back of the glasses' arms can be bent inwards and outwards to improve fit, but you can't move them up or down). The glasses arms have a lot more flexibility than a conventional pair of glasses, which means the two sizes can fit a broader range of people. The size of the Small might surprise you!
Because of how unusual these glasses are, measuring the size of your head will give you the most accurate fit.
How to find out your Aria Frame Size​
Option 1 - Order Head Sizing Kit​
Ask your Project Aria contact to order you a Head Sizing kit.
Option 2 - DIY Head Sizing​
Place your head snugly between two objects and then measure the difference.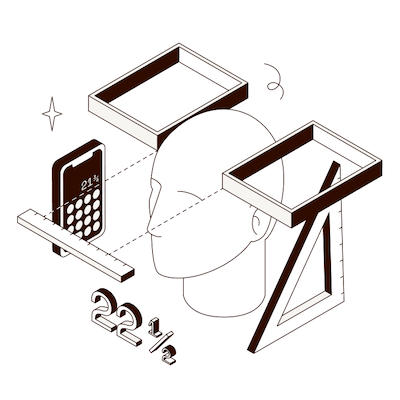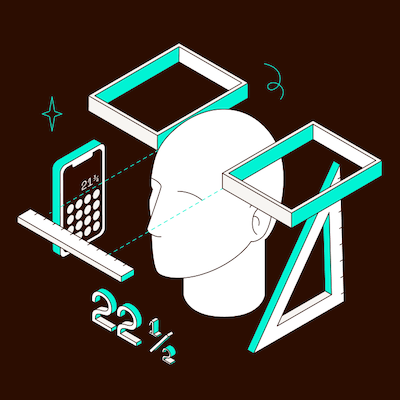 If it's under 152mm, order a Small. If it's 152mm or more order a Large
Option 3 - Check the frame size of existing glasses/sunglasses​
This may be less accurate than other methods, given normal glasses have stiffer arms that don't fit snugly around your head. But it can get you going faster if you don't want to do DIY Frame Sizing.
Find a pair of glasses or sunglasses that fit you comfortably
Measure the distance between the two arms
If it's under 152mm, order a Small. If it's 152mm or more order a Large